Try out new office concepts
with offices from St. Oberholz
The transformation of work is characterized by numerous modern office concepts, which have gained even more importance since Corona. If you want to try out whether new office concepts such as flex offices, desk sharing or serviced offices are something for you or your company, St. Oberholz can help. We have numerous offices in Berlin and Potsdam that are predestined for the working world of the future. Here you can find the right one for your individual needs.
Your contact for
Office rentals in Berlin
St. Oberholz is your right contact if you want to find the right office for your needs in Berlin. Whether in Mitte, Kreuzberg, Tempelhof or Schöneberg – through our large portfolio of premises, we are sure to find the solution that best fits your individual ideas. We take into account factors such as the desired size of the offices, required workstations, flexible terms and, of course, the optimal office concept.
St. Oberholz also offers the appropriate premises for holding events such as company celebrations, conferences or other one-off events. If you don't have any concrete ideas yet and need help making a decision, we will also be happy to advise you.
Corona accelerates change
The Corona pandemic has significantly increased the importance of new office concepts. What is certain is that this change is irreversible and that the "old" office, where an employee works five days a week, is no longer sustainable. In the meantime, almost half of all employees (45%) are used to working completely or partially from their home office. This means that the offices of the future will, firstly, be used less often and, secondly, will therefore have to compete with the home office principle. Thus, when finding a suitable office concept in the future, the focus will be on the question of what can be done better and more effectively in the office than at home.
Office Concepts
in Comparison
Cellular office, open-plan office, combi-office and team office are common office concepts that have proven themselves in the past and each have their own advantages and disadvantages. Despite its high level of privacy and low distraction possibilities, however, the cellular office is probably not one of the concepts of the future. The pure open-plan office also has a limited shelf life due to increased noise levels. Combined offices and team offices, on the other hand, are particularly convincing thanks to short communication channels and an increased degree of flexibility.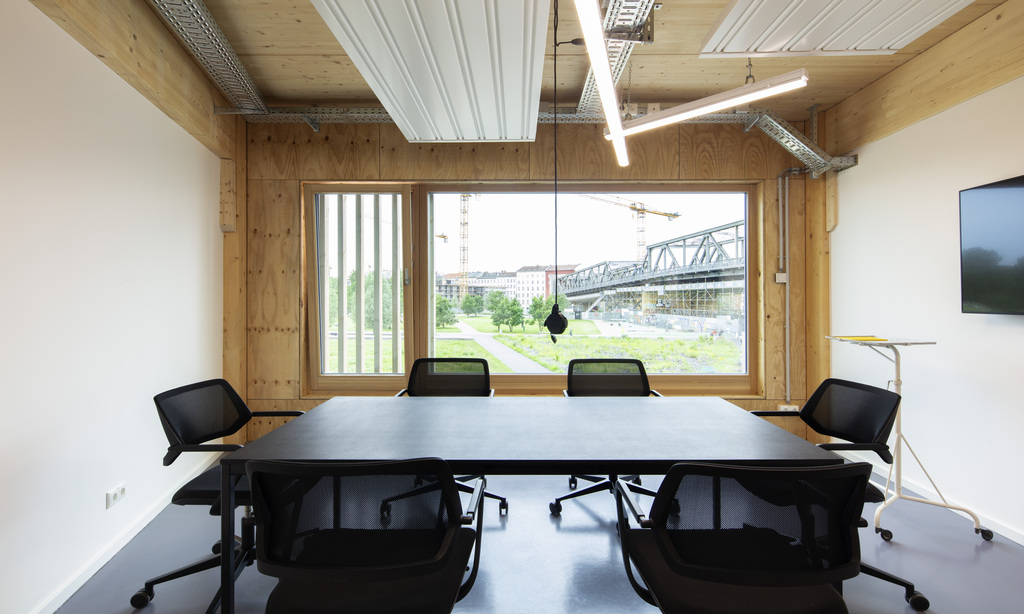 Cellular office
The cellular office (or cubicle office) is a classic office concept and, due to their particularly protected privacy, are often found in public administration, where conversations with customers should not leak out. They are arranged side by side as single or multi-person offices and are accessible via a common corridor. The greatest advantage of cellular offices is that work can be done in them without any major distractions, but this concept does not promote cross-team exchange.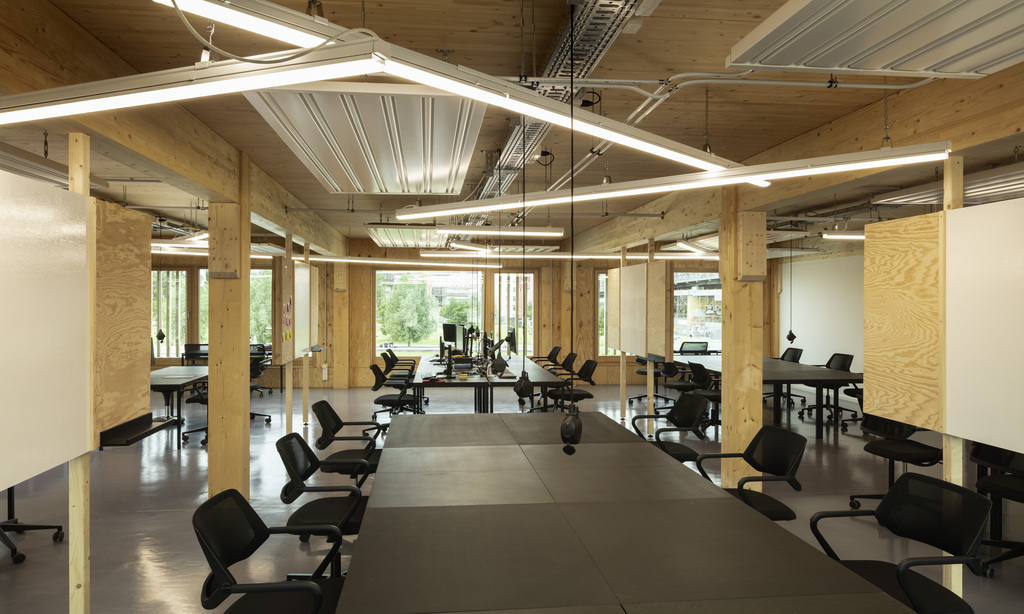 Open plan office
In an open-plan office, all workstations are arranged in one large area. This is either not divided into different work areas at all or, at most, by partition walls that are open at the top. This variant is not only particularly cost-effective, but also promotes interdepartmental exchange due to the spatial proximity. On the other hand, focused work is made more difficult due to the increased noise level.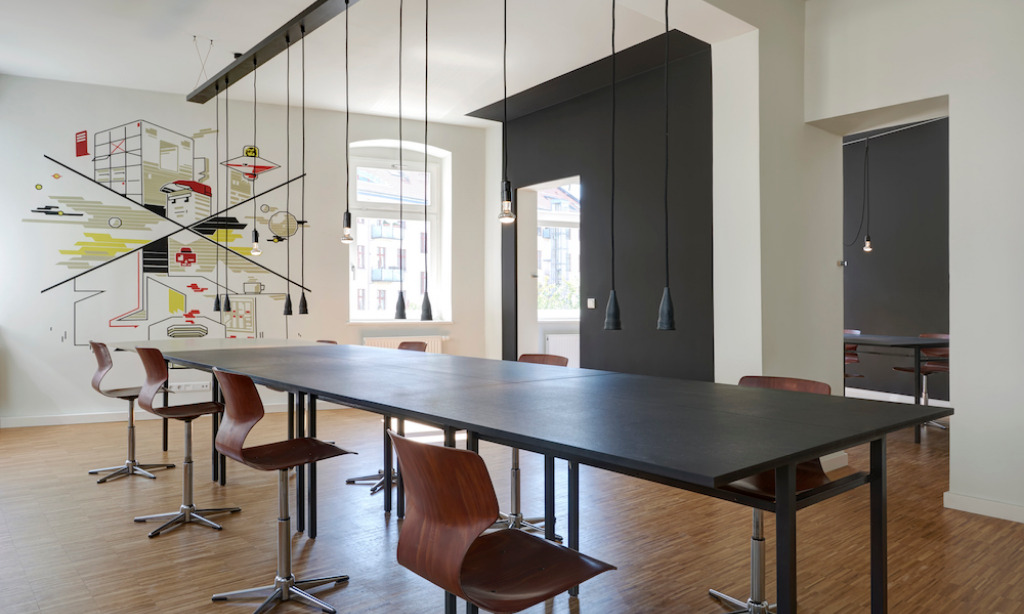 Combi office
The combination office is a hybrid of an open-plan office and a cubicle office. The shared area is located in the center. The individual workstations are arranged around it. A constant alternation between teamwork and individual work is stimulated both by the spatial proximity and by the principle of transparency. As a rule, the individual areas are separated from each other by glass walls. This office concept is suitable for both lone workers and team players. However, such an arrangement is not suitable for every size of company, as a lot of space is needed for it.
Team office
Team offices or group offices are particularly well suited for smaller groups with similar areas of responsibility. In contrast to the open-plan office, these are more clearly separated from each other in the form of room partitioning systems such as room dividers or cabinets. This office concept is particularly well suited when different teams work closely together on projects, as communication paths are short. Nevertheless, there is a greater potential for conflict due to the lack of retreat options for individuals.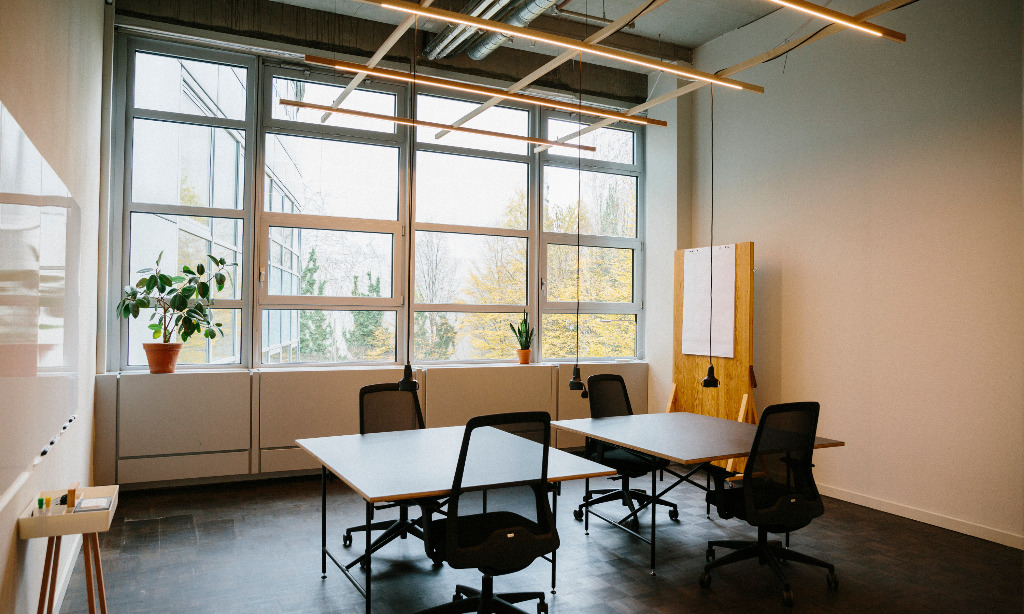 Flex Office
The office as a fixed workplace with its own desk is a thing of the past with the advent of the flex office principle. In companies that endorse this concept, employees can do their work in the office, home office, café, park or on the train – wherever they like best. The arrangement of one's own working hours is similarly flexible.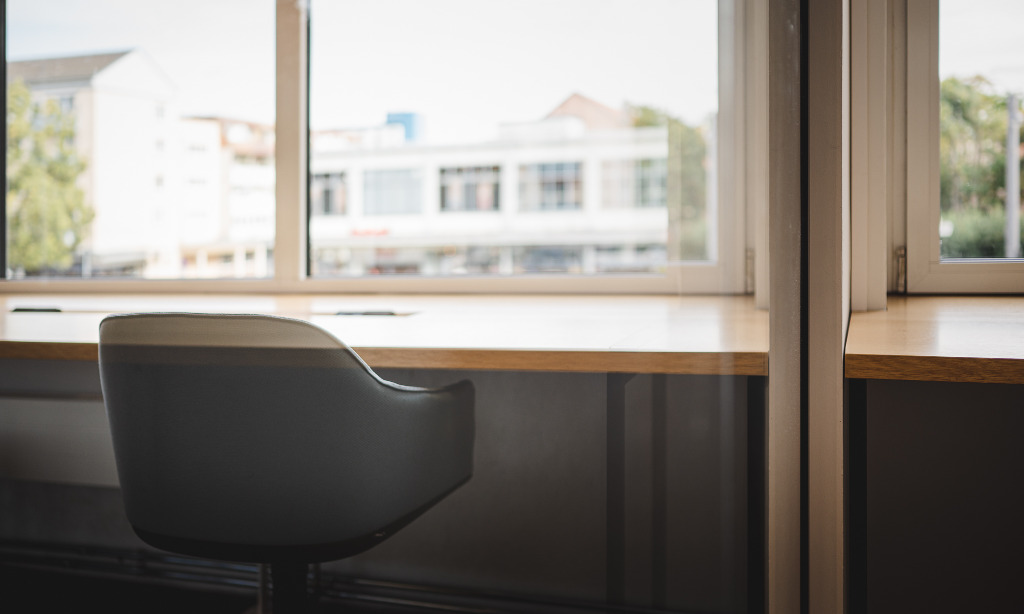 Desk Sharing
More employees than workstations – desk sharing is about using the available space in the office as efficiently as possible and saving on rental costs. The idea behind this is that due to vacation, home office, illness, parental leave, business trips, etc., there are only a few days when all employees are really present in the office. The disadvantage is that there are no fixed workstations and they have to be set up anew every day.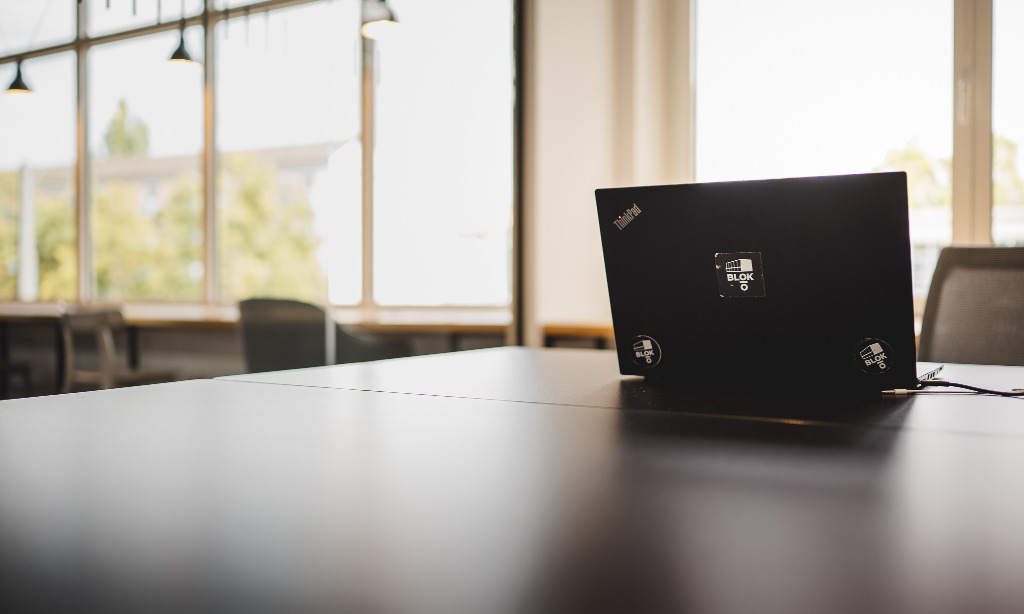 Shared Office
As with many office concepts, the possibility of sharing rental costs is an attractive incentive for the shared office, although it is not the only one. Users are given separate office units and share common areas such as the kitchen or lounge. This area is then ideal for networking with other companies. Tenants also remain flexible here thanks to short contract terms, so that the premises can be adapted to individual needs at any time.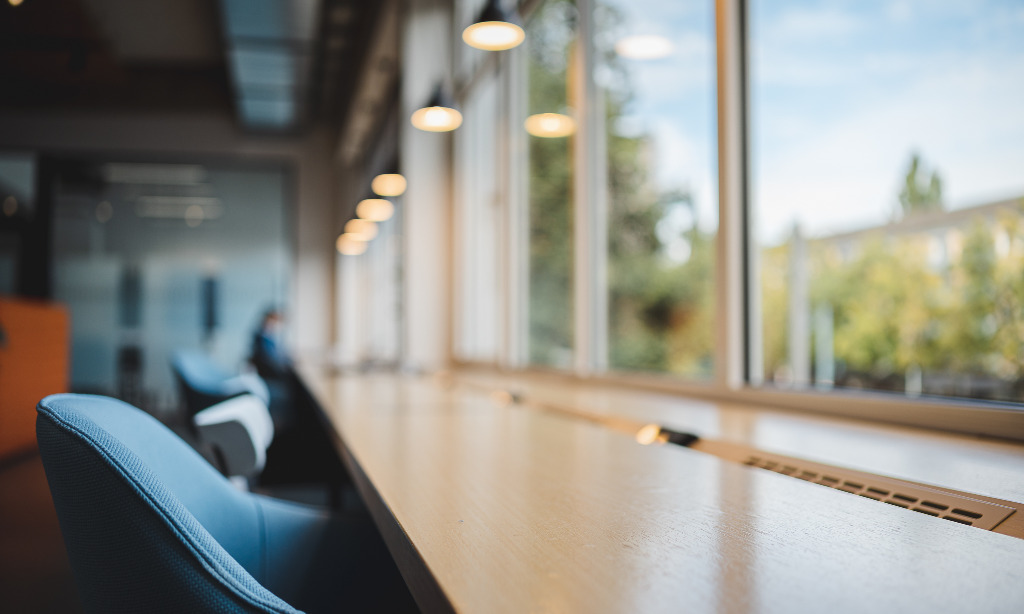 Coworking
Coworking is mostly operated by startups, smaller companies or freelancers who need to keep their monthly expenses as low as possible. With flexible terms of a few days, weeks or months, they receive the desired number of workstations, WLAN, some work materials and much more. It is normal for many different users of this service to work side by side in a relatively small space, sometimes on joint projects. Coworking is very conducive to mutual exchange, but it is also more difficult to concentrate permanently due to the background noise.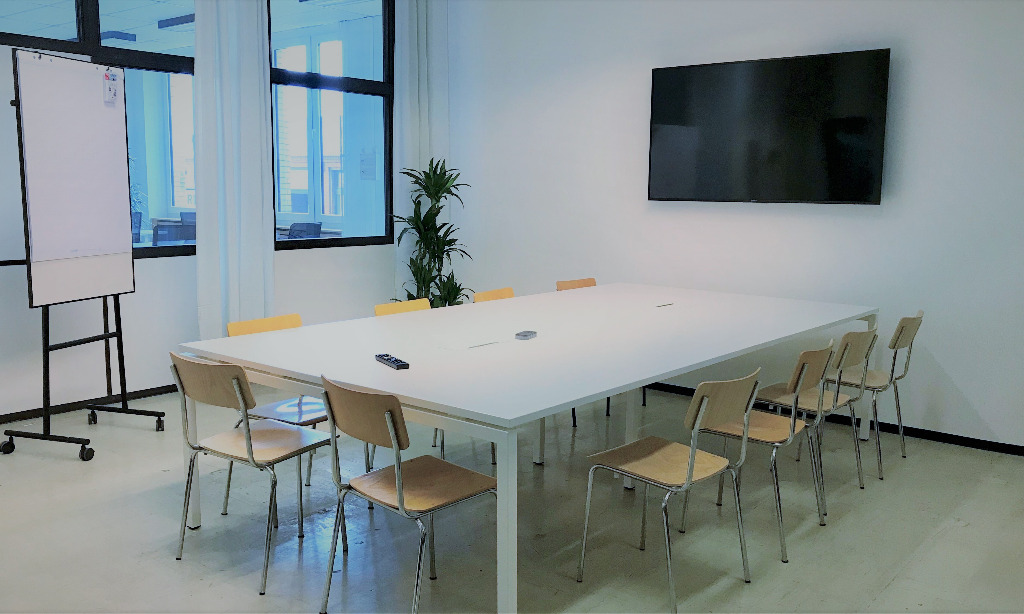 Office sharing
Office sharing is somewhat misleading as a term because sharing is not the main focus. Tenants benefit here from the very flexible term in combination with the services offered by the provider. Whether weeks, days or even hours – the period of use can be freely determined by the interested party. During this period, the tenant benefits from a fully furnished office or IT infrastructure and can also book additional services.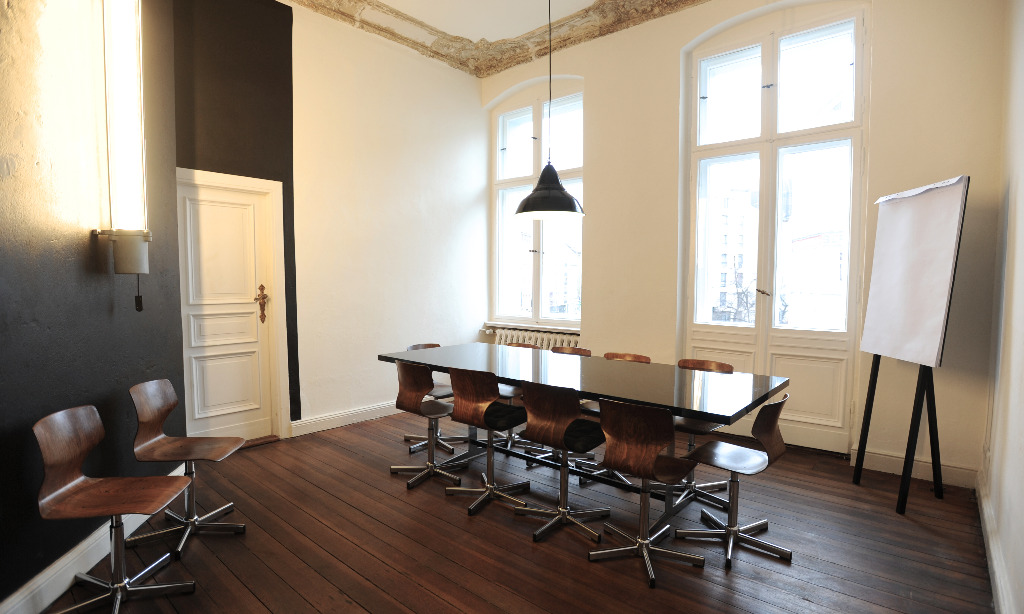 Temporary office
If you travel a lot for work and want to use the time between a meeting and arrival or departure effectively, the temporary office is a smart solution. This is preferably booked by the day or hour, but of course several weeks or months are also possible. As a rule, you receive a fully furnished office with a pleasant atmosphere and retain the greatest possible degree of independence, even in foreign cities.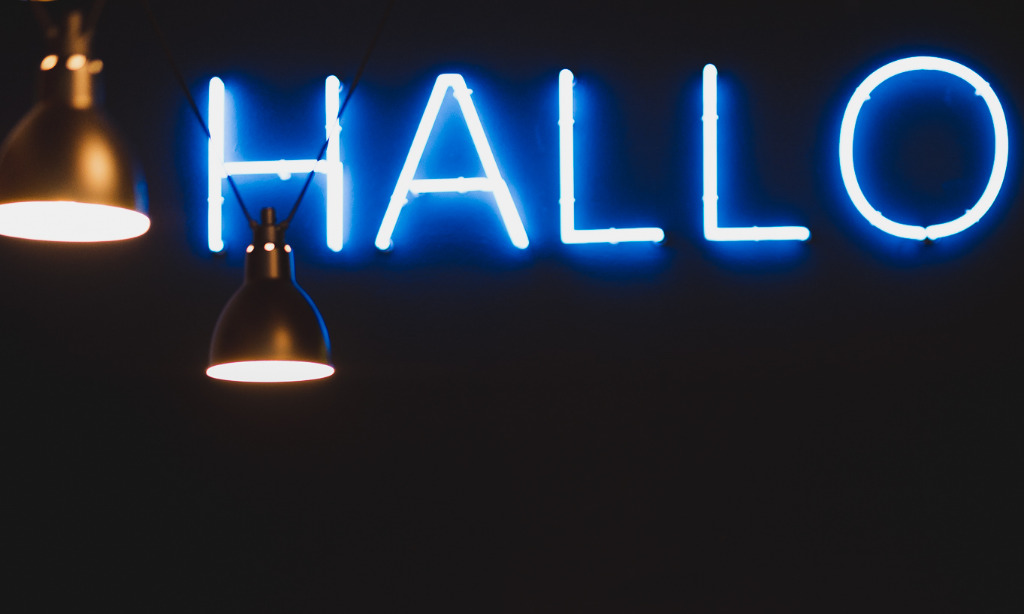 Serviced Office
As the term "serviced office" suggests, this office concept offers one thing above all: service. Providers offer not only large office spaces, sometimes over several floors, but also many other services. Whether cleaning, janitorial services, reception management or furnishings – the portfolio is quite large. Most of these offices are located at central points or in business districts, and both the location and the service cost something.
Multi Space
Multi Space is based on the idea that employees are provided with many different spaces at the workplace, each of which meets different requirements. There are communication areas where people can work together on projects, as well as classic retreats where people can concentrate on their work alone. The possibilities are almost limitless: Multi Space is an open office concept that is designed to promote the performance and creativity of employees and provide them with the best possible working conditions. Fixed workstations are not planned, but desk sharing is the norm.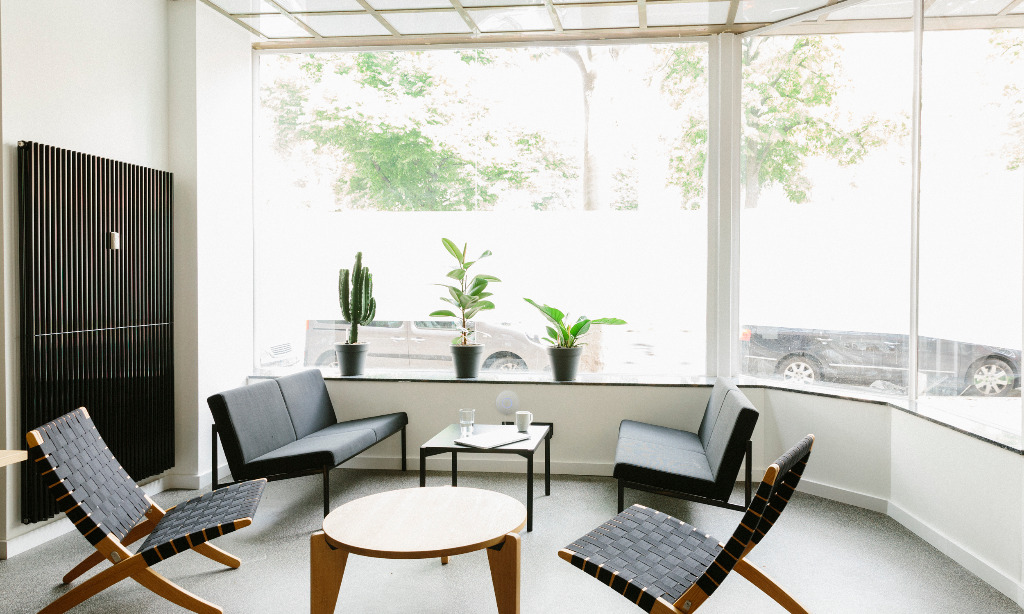 Business Center
Business centers are large building complexes in which there are a large number of offices and conference rooms that are rented to many different parties. This is accompanied by office-related services provided by the provider, such as reception, telephone service, mail acceptance, etc. Business centers are characterized by a very professional appearance and are usually located in large cities near airports, trade fairs or in the city center.
Multi Space Offices
Work & Private
Multi Space Offices are, in a way, the conclusion of all mentioned office concepts and transfer the principle of private living to the working world. The unique feature – there are not only work rooms, but also kitchens, living rooms or bathrooms, for example. Similarly, Multi Space offices have a suitable room for every requirement that arises in everyday working life.
There are no fixed structures here. The goal is to create an individual office concept. Available rooms are designed for different activities and needs. Multi Space offices take into account, among other things, private retreats, rooms for teamwork, telephone calls or relaxation. There are no fixed workplaces and working hours, so desk sharing and flex office are the norm.