Kastanienallee: Meeting rooms and more in Berlin-Mitte
This hidden, quiet factory building was built in 1887 for the ventilation company W. Hanisch & Cie. in Prenzlauer Berg. They supplied the innovative Archimedes propeller for steam turbines in the 10s of the last century. Since March 2020, team offices in various sizes can be rented here. With a garden and classic Berlin cap ceilings.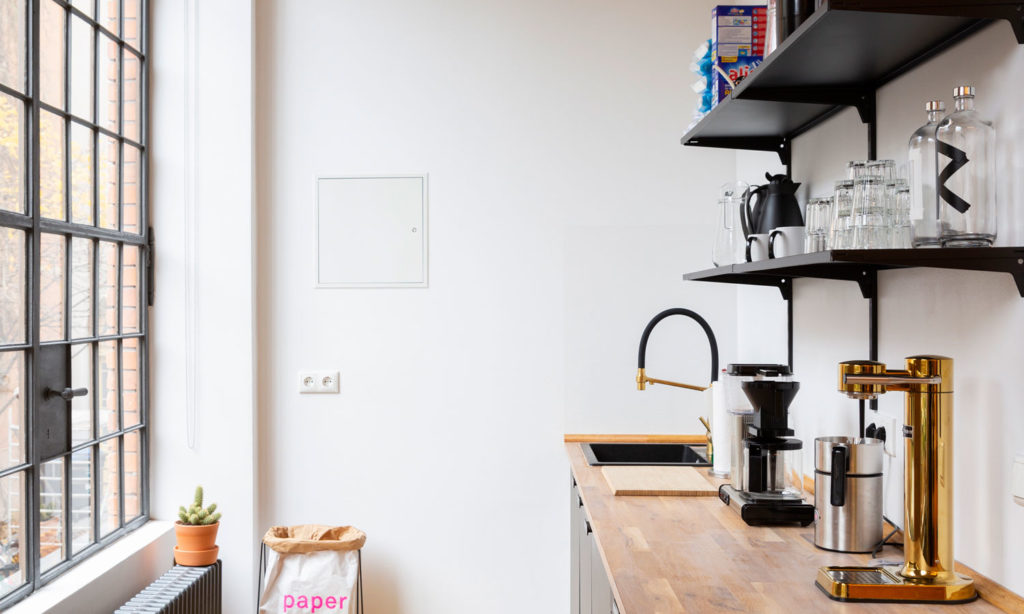 ADDRESS & OPENING TIMES
LOCATION
Kastanienallee 84
10435 Berlin
Keine festen Öffnungszeiten
Concept: This place complements the existing houses in Berlin Mitte. Conceptually as well as functionally. All four locations in Mitte are within easy walking distance of each other and can be used.
SERVICES AT KASTANIENALLEE
MEETINGS ROOMS
At each of our locations, fully equipped conference rooms are available for your meetings. Our coworking software gives you a quick and easy overview of availability and allows you to make your own reservations.
MEMBER EVENTS
When you rent a room from us, you don't just rent a room - you become part of a vibrant community. Whether it's our bi-weekly Members Breakfast or exclusive workshops - you are cordially invited to all exclusive events.
FLEX OFFICES
Self-contained team rooms and flex offices with access to the community.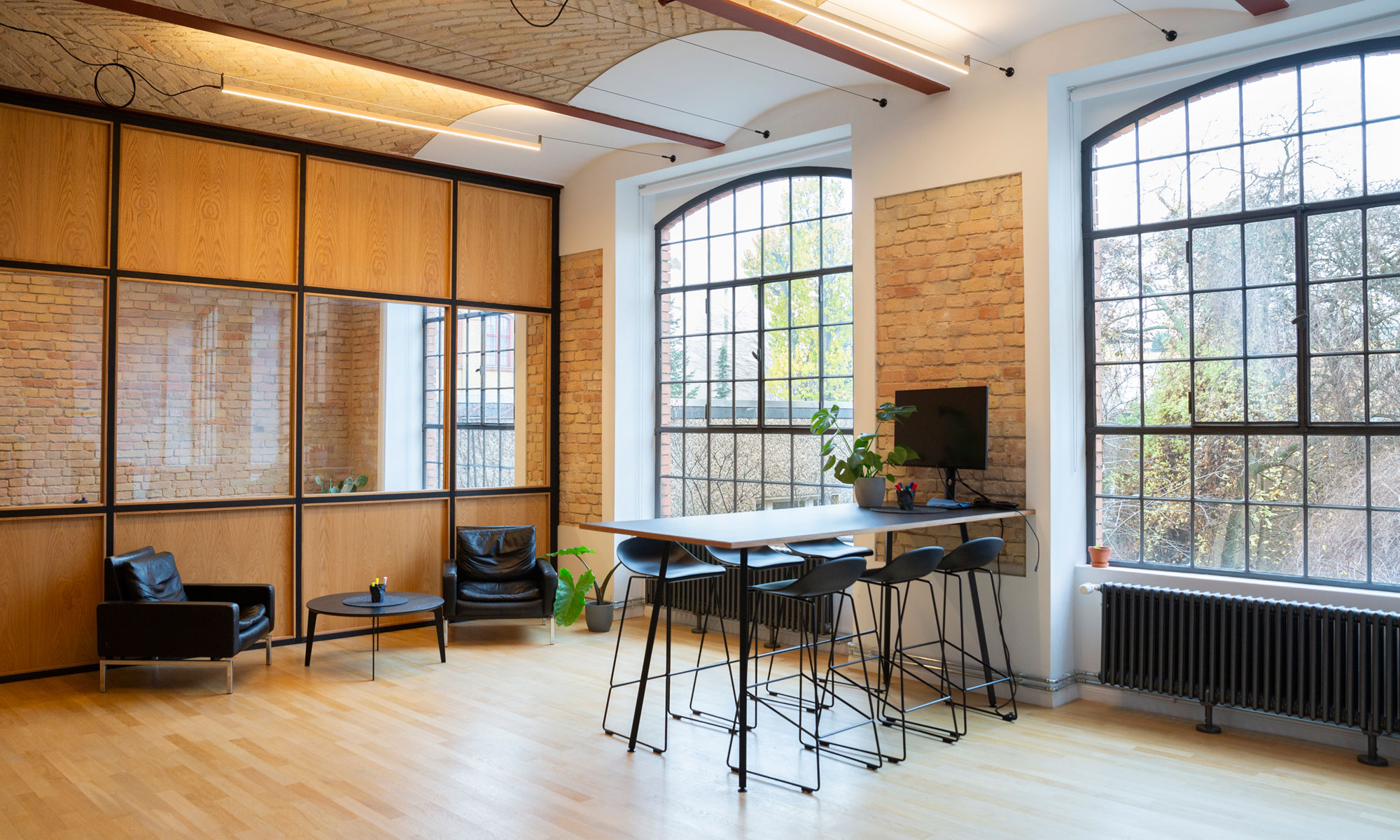 COWORKING SPACE
IN BERLIN-MITTE
There has been a lot between Eberswalder Straße and Rosenthaler Platz, but no coworking yet. Fortunately, we are changing that. In Kastanienallee we have Flex Offices in factory floors in the backyard. Wonderfully quiet and with a view of the TV tower.