Rosenthaler: Coworking-Space in Berlin-Mitte
Founded in 2005 as the world's first working café, St. Oberholz on Rosenthaler Platz now spans the entire 19th-century Aschinger building. Where Alfred Döblin and George Grosz were regulars in the 1920s, famous companies like Soundcloud and Hello Fresh found their origins a hundred years later. The pioneering spirit in this place has remained.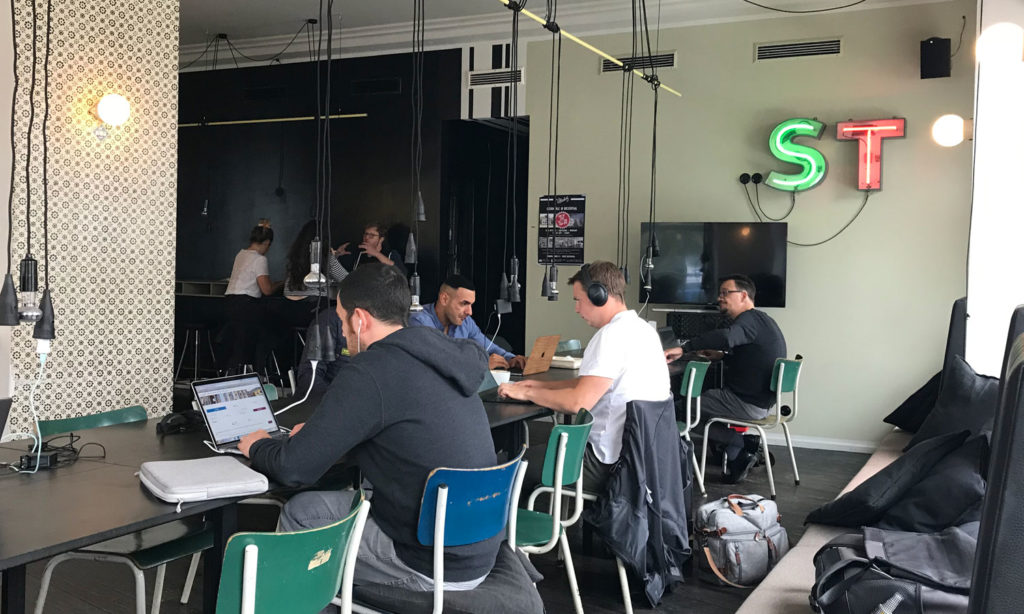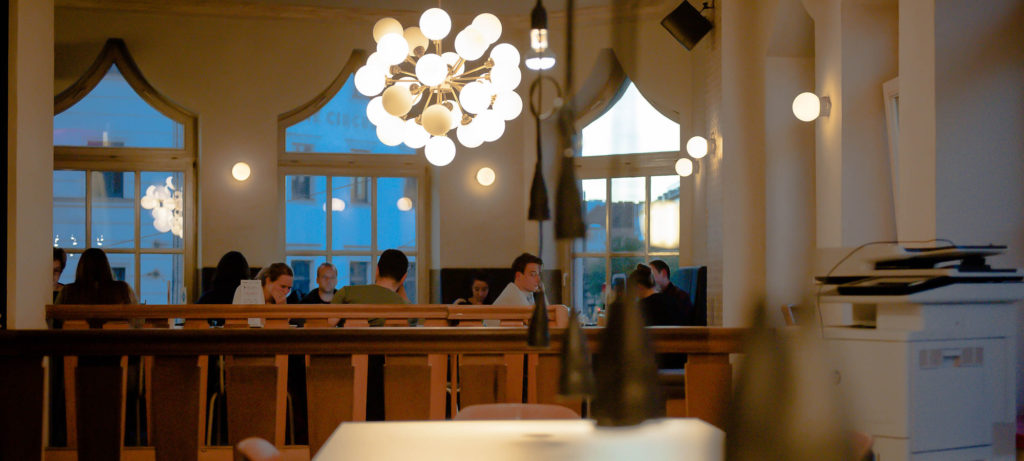 ADDRESS & OPENING TIMES
LOCATION
Rosenthaler Straße 72a
10119 Berlin
Mo-So: 08:00 – 22:00
Concept: Above the café on the ground floor is the coworking space with flex desk area, as well as team and conference rooms on the floors above.
SERVICES AT ROSENTHALER PLATZ
CAFÉ
The front desk of the coworking space is also located in the café, which is open to the public. All services in one place.
FLEX OFFICE
Self-contained team rooms and flex offices with access to the community.
MEETING AND WORKSHOP ROOMS
Hourly and daily use for meetings at the chair circle table.
VIEW OF ROSENTHALER PLATZ
There is no better and more iconic view of the square where the city gate to Rosenthal once stood.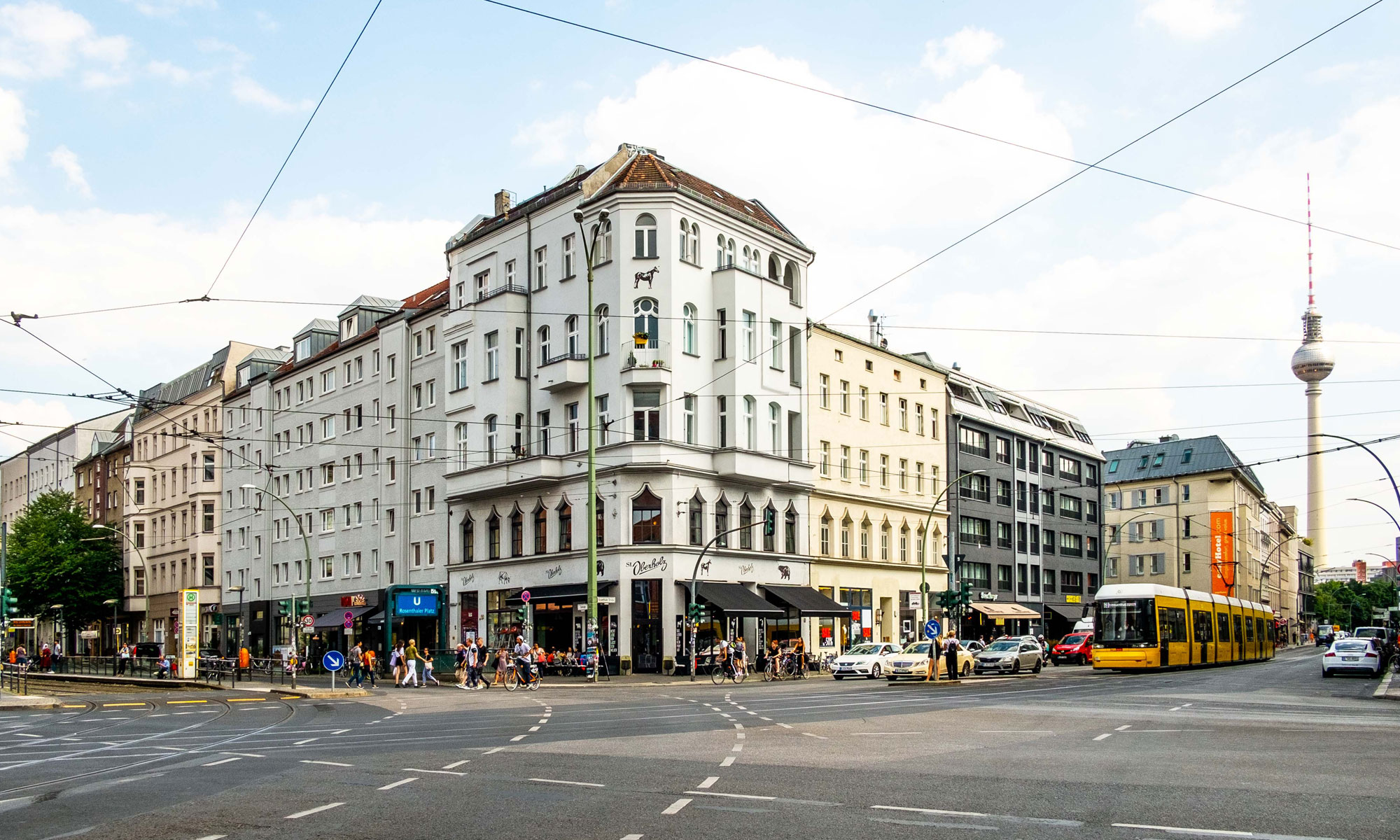 MEETINGRÄUME FÜR
WORKSHOPS ETC.
Analog spaces are more important than ever in the digital age. At St. Oberholz on Rosenthaler Platz, rooms can be used for seated dinners to intimate podcast recordings by the day or by the hour. What concept do you have in mind?