During the past months we realized how freaking important it is to us to support our friends wherever and whenever we can.⁠ That's why from now on, we'll support our friends businesses in the form of collaborations where you – as our community – can benefit from.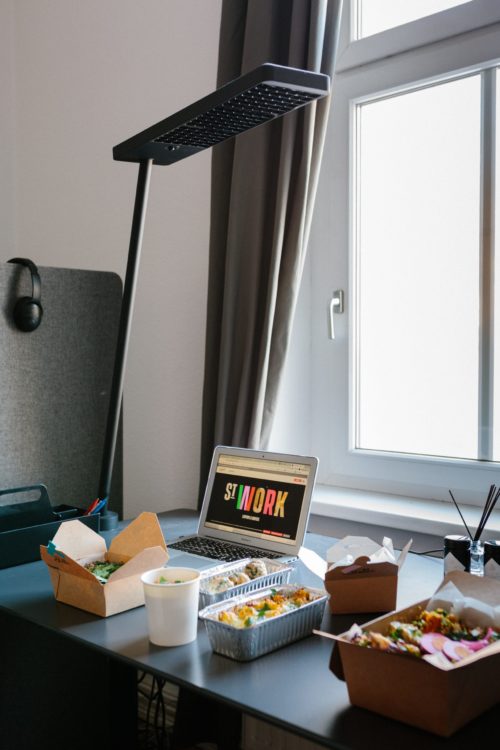 Meet our friend Suzy from Fortuna's table.⁠ Here's how she met our Co-Founder Ansgar Oberholz more than 15 years ago:
'Ansgar and I go way back, I'd have to say 2005? I was hosting a little Pop Up in Mitte doing Asian Style small, sharable dishes. Those were the days when Mitte was a little rougher and a little tougher than it is now. I specifically remember a night when Ansgar was the last one in the place and I'll never forget how he had me laughing until my sides hurt. This was before St. Oberholz was born so it has been with great pleasure to watch the Oberholz empire grow and grow over the years. I'm super happy to have the opportunity to connect with Ansgar and his team.'
A few weeks back we shot our new project St. Home. ⁠
With St. Home our monthly office-design-membership we're changing the way how we work from home. Usually our homes aren't laid out to work in them. However the past year forced us to make the best out of it. That's why we created one product (in cooperation with minimum berlin) in two price categories to let you achieve maximum focus again.⁠
⁠We figured that besides the interior we also need a little spice-up in our home office kitchen and that's where we thought of Stella and her project.⁠ During the pandemic Stella started creating Home Office Lunch packages. ⁠The pre-designed packages are based on various wishes and specific needs. ⁠ Stella's Home Office package provides a fridge full of healthy and delicious options for almost the entire work week.⁠
It includes enough variety to mix and match to keep things exciting and feeds 1 person up to 3-4 days. All "warm" dishes will be delivered cold, allowing you to heat on demand.⁠
⁠
Here's the deal: Stella is offering 10% off her Home Office package for the St. Oberholz community. (This deal won't end #yeah)⁠.