Roxy: Coworking Space in Schöneberg
The Roxy in Berlin was built as a cinema in 1928 in the New Objectivity style. "Andreas Hofer" was the first silent film to be screened there. The writer Uwe Johnson rented a room above the Roxy Palast from 1968 to 1974, where he wrote most of the pages of his work "Jahrestage". After the cinema closed, the discotheque La Belle opened its dance floor in the palace. Sadly, three American soldiers were killed in a bombing there in 1986. What we do at the Roxy Palast? Mainly New Non-Objectivity in the form of coworking and flex offices.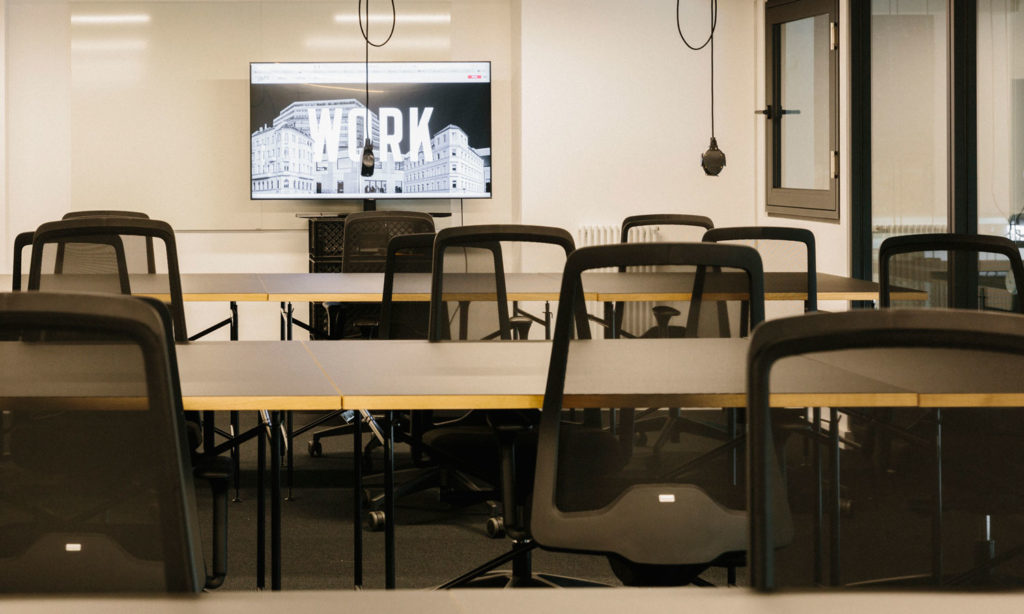 ADDRESS & OPENING TIMES
LOCATION
Hauptstraße 78-79
12159 Berlin
Keine festen Öffnungszeiten
SERVICES AT FRIEDENAU
MEETINGS ROOMS
At each of our locations, fully equipped conference rooms are available for your meetings. Our coworking software gives you a quick and easy overview of availability and allows you to make your own reservations.
MEMBER EVENTS
When you rent a room from us, you don't just rent a room - you become part of a vibrant community. Whether it's our bi-weekly Members Breakfast or exclusive workshops - you are cordially invited to all exclusive events.
PRIVATE OFFICES
Secluded team rooms and private offices with access to the community.