B-PART AT GLEISDREIECK: EVENT-LOCATION IN BERLIN-MITTE
Still not a pony farm, but at least you could bring horses. The concept of the B-Part Am Gleisdreick was developed by St. Oberholz together with Copro. Besides the BRLO, this is the second pioneer use of the Urban Center. In the middle of Berlin, in the middle of the park, coworking, culture and sports and an Urban Ideation Lab mix in an unusual all-wood building. The house can be dismantled at a later date and rebuilt at a new location. From Cradle to Cradle.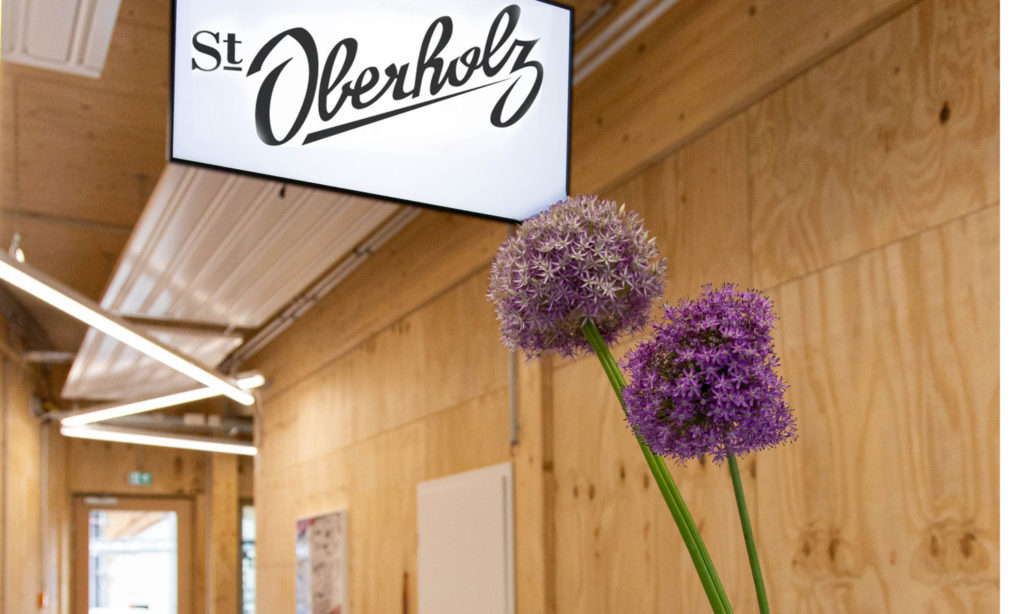 ADDRESS & OPENING TIMES
LOCATION
B-PART am Gleisdreieck
Luckenwalder Str. 6b
10963 Berlin
Mo-Fr: 09:00 – 18:00
Concept: The B-Part is an open place for everyone. Coworking, culture, sports, café and beer garden – many things are possible here. A mix of working and living makes the wooden building in Gleisdreieck Park a special St. Oberholz location. A special plus: open events organized by members of the community take place here on a regular basis.
SERVICES AT B-PART
MEETINGS ROOMS
At each of our locations, fully equipped conference rooms are available for your meetings. Our coworking software gives you a quick and easy overview of availability and allows you to make your own reservations.
CULTURE & ART
Art and culture are an essential part of B-Part Am Gleisdreieck. Whether as a workshop, (spatial) installation, concert, panel discussion, reading or performance - culture becomes a creative resource at B-Part.
COFFEE & FOOD
The café serves the community and guests from the area with great barista creations. Food options include everything from healthy breakfasts to various lunches. The café also caters evening events at B-Part, and teams can have their own menu created for in-house sessions. In the summer, there's an outdoor bar on the open-air terrace.
FLEX OFFICES
Self-contained team rooms and flex offices with access to the community.
OPEN SPACES TERRACE
Large wooden terraces characterize the charm of the building. Here you want to sit and look at the park all day.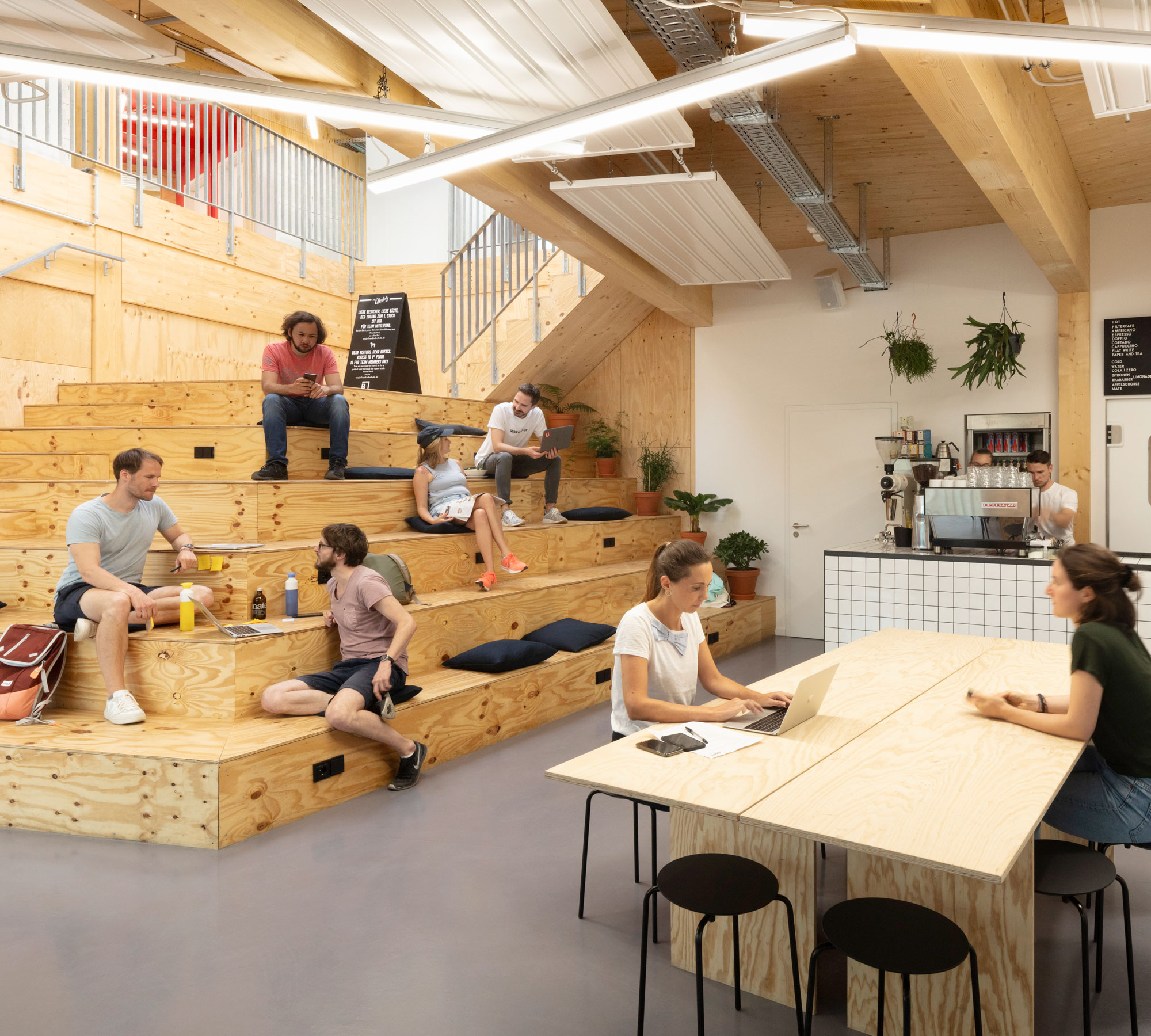 BESONDERE EVENTS
DER COMMUNITY
B-Part provides its own formats, but is specifically designed as an event and conference venue in St. Oberholz Country. Very centrally located, directly at the subway station and yet in the middle of greenery in the park. From small meetings to multi-day conferences with up to 120 participants, everything can be mapped.