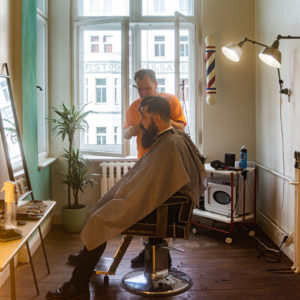 Barber
Cobarbers.com offers premium haircuts and luxury beard supplements. Our hairdresser Kerr, originally from Scotland, brings experiences from all over the world. From New York, Berlin, London and Edinburgh. In Scotland he worked for three years in a row at Best Barbers, as well as at fairs like the IFA for companies like Phillips. He was also a finalist at Germany's Best Barber.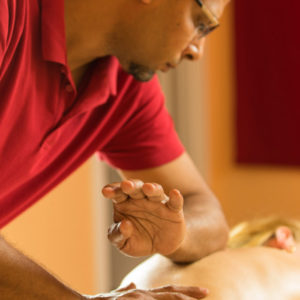 Massage
Gamal Hefny brings his own unique massage style to St.Oberholz. Due to his many years of spa experience, working with various professional athletes and freelancing for various companies, he gradually developed his own art, in which he mixes different techniques from different types of massages. Resulting in a complete relaxation and energizing of the body. Podcast
Producing podcasts at the Rosenthaler Platz is soon possible in our specially equipped recording studio. Creating high quality audio files, for interviews or presentations will be an effortless task at the beginning of 2020 in our new St.Oberholz studio. More to come soon.